Catastrophes are evident throughout our Solar System and Earth history. Comets and asteroids are usually thought to be the cause, but recent evidence suggests that cosmic plasma plays a crucial role.
99.9% of the universe is plasma (or ionized gas), that can carry electric currents whose forces are a trillion, trillion, trillion times stronger than gravity.

Shoemaker-Levy 9 slams into Jupiter in 1994 Image: TIRGO

The Eye of Horus (Wedjat eye).
A catastrophic symbol? [Source]
Ancient history features common themes, such as those of creation, destruction and cosmic imagery, such as dragons and thunderbolt-wielding gods. Craters scar many moons and the asteroid belts suggests the remains of a larger body.
The Age of the Dinosaurs ended abruptly. Historic World Ages come and go, and civilizations rise meteorically and fall like stones from the sky.
What made man build megalithic monuments around the world?
| | | |
| --- | --- | --- |
| The Pyramids at Giza | | Constable's 1836 Stonehenge painting |
But have there been catastrophic events in mankind's more recent past? Does the wrath of the gods in ancient records symbolize earlier catastrophes? Does archaeology show significant disturbances around 2300BC? Does astronomy support catastrophism in only the early development of the Solar System, or much more recently?
Cosmically-induced global catastrophes should be a running theme through the disciplines. Hence, this work is interdisciplinary in its very nature. And if disciplines conflict in their interpretation, does the interpretation of the evidence or the discipline require revision?
Did the ancients see images like these in the sky?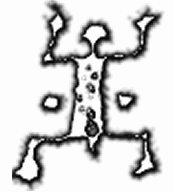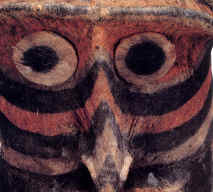 1. Middle Eastern Rock art 2. US Petroglyph 3. Easter Island hat pattern
This work is a compilation of thousands of articles, books and Web sites, covering a wide range of viewpoints. Some are quite convincing, some speculative, and others apparently preposterous. You decide.